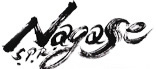 The Nagase Screen Printing Research Co., Ltd was founded in 1968, with its main business operations comprising screen printing ink, screen printing equipment, and triple-disc grinding machines. Nagase Screen Printing Ink is known for its stability, fine quality, low chromaticity shift rates, high transparency, high efficiency, and flexibility in meeting various OEM requests from buyers. It is also environmentally safe and friendly. Nagase Screen Printing Ink has a significant market share and is a green partner of Sony
Our products are limited to research and production purpose only .
Our products will not be sold to countries and regions under administrative and patent protections.